Gins from a place and time
Discover Our Spirit
Glendalough Irish Gin tells the story of the living land of Glendalough. Our gins are progressively crafted with wild botanicals, foraged throughout the seasons to capture the purest expression of the bountiful valley of Glendalough through the depth of flavour in our luxury gins. There is no gin made like it and no gin that tastes like it.
Fresh Hand-Picked Botanicals
We forage wild botanicals in the Wicklow mountains all year round moving with the rhythm of the seasons. What we pick goes fresh into the still within hours of foraging where small-batch slow-distillation is used to tease out the delicate botanical flavours. Soft of hand and light of foot, we are always careful to never take too much from one place.
In a way each batch is like the first one we've ever made. Hand-foraged, wild ingredients. Each day, we venture into the surrounding mountains. The wild native plants we forage are fresh-distilled to capture the intrinsic nature, the essence of those mountains.
What we forage changes with the seasons. It can even change by the day depending on weather. Every day is different in the Mountains. It is different each time we turn on the still too.
Our distilling methods 
can't be automated, or timed, they must 
go by taste and smell. Recipes must be 
tweaked every day to balance what is going in the still.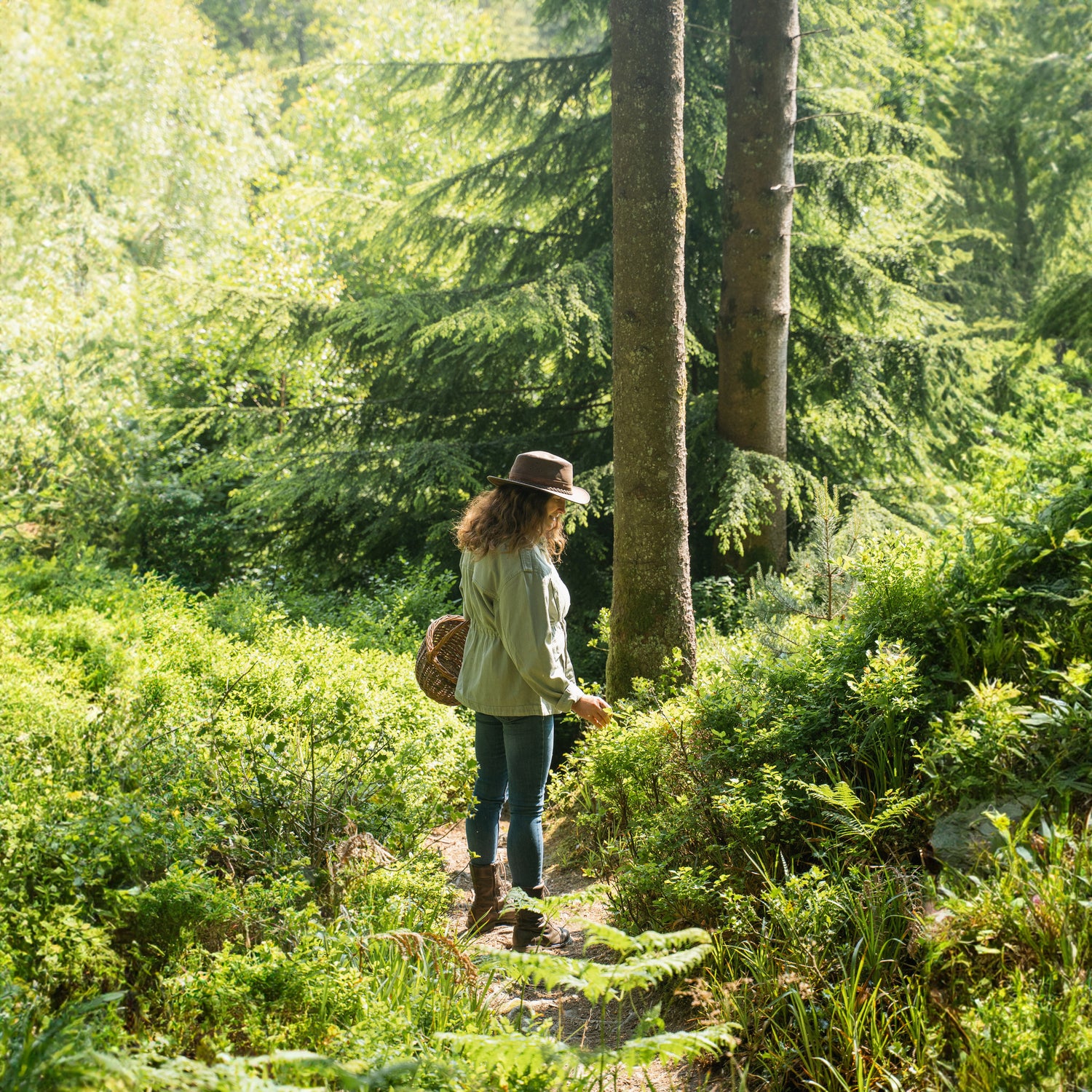 Geraldine Kavanagh Irelands only Full-time forager
"The inspiration for the flavour of our gin comes from the scents, sights and tastes of Glendalough and it's my job to put that essence of place into the bottle."